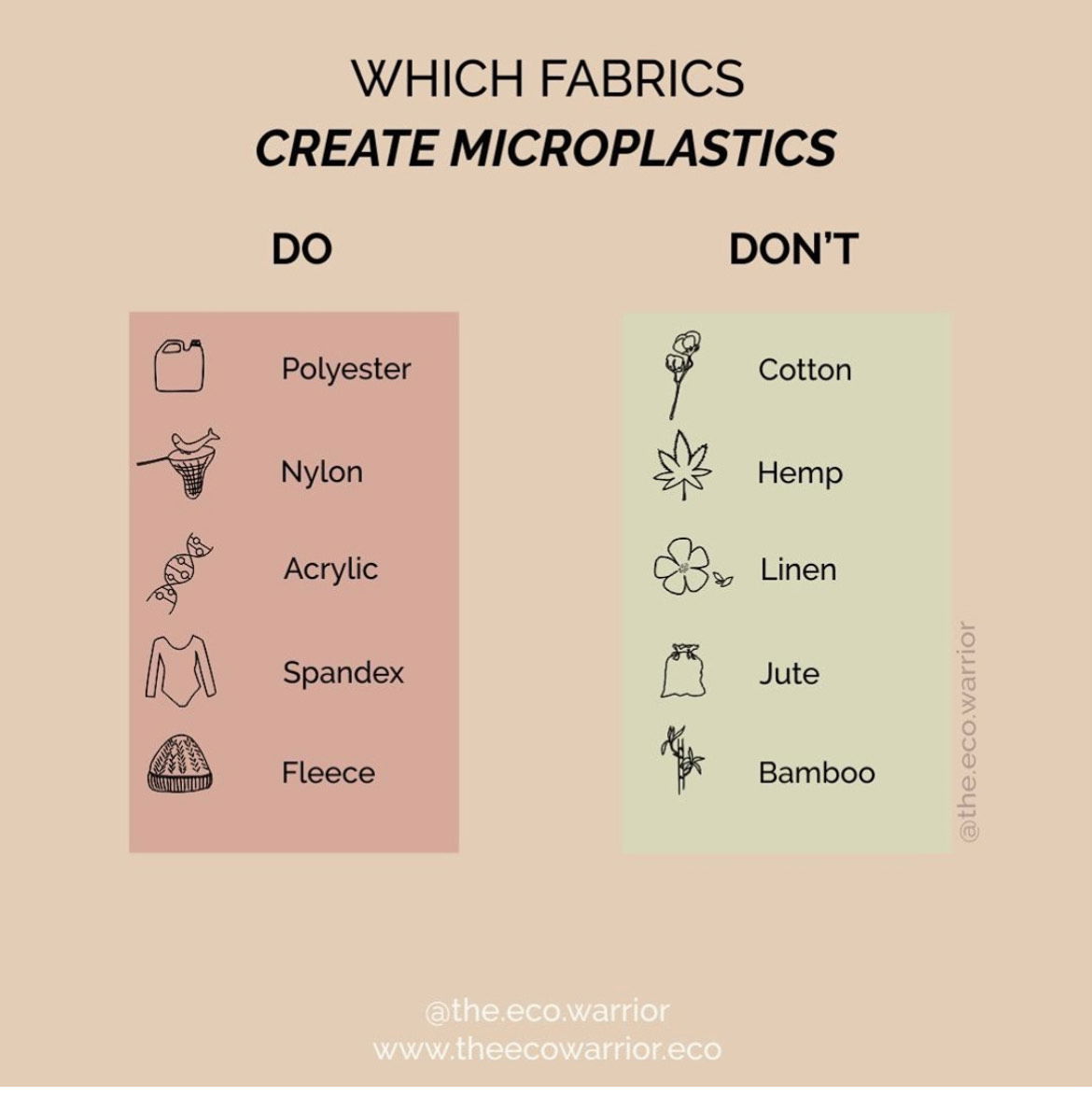 Photo credit to @the.eco.warror on Instagram.
I follow an Instagram account called, The.Eco.Warrior.
Their account recently posted a picture of five fabrics a that are non-biodegradable, petroleum-based, and contain plastics and five fabrics that are earth friendly. There are more fabrics out there, and more research should be done, but I had never thought about it before. I am so grateful to have found their account.
The following 5 fabrics should be avoided for the reasons listed above. If you want more details about each of them, I am including links to articles that explain why they are bad for the environment.
To counter they listed five fabrics that will return to the earth when they are thrown away, meaning they are bio-degradable.
They are:
Cotton
Hemp
Linen
Jute
Bamboo
Here is another article on fabric that is better for environment and includes many of these: https://www.onegreenplanet.org/environment/what-is-the-most-animal-and-eco-friendly-material-for-clothing/
It is time to rethink our clothing choices if we want to do what we can to save our planet.