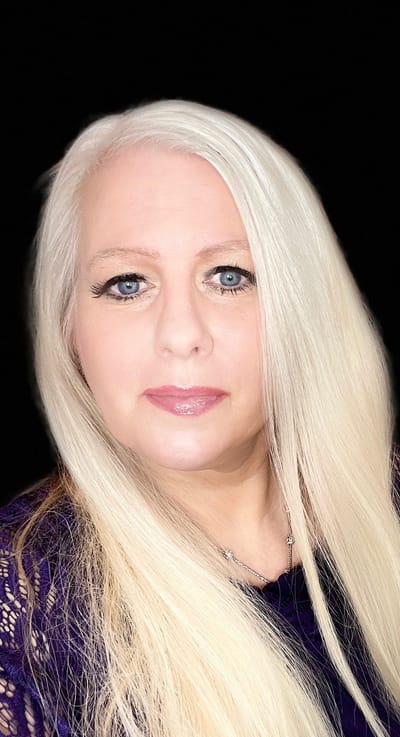 I'm
DeeDee Baze, CFP®
. I am the owner and founder of Alphemita Financial Services. I thank you for visiting the firm's site. Here are a few things about me:
❤️ I grew up with very little money knowing I wanted better for myself and my future family.
❤️ Being a Financial Planner is my second career. My first career was teaching Middle School Math in Oklahoma.
❤️ I've been happily married to the love of my life since 1986. He is in his second career as well as a Park Ranger. 👫
❤️ We have 2 amazing daughters and 1 amazing daughter-in-law. They are our world. 👩👩👩
❤️ I am an ally of the LGBTQ+ 🌈community.
❤️ I love animals. 🐕
❤️ I love people. 🙌
❤️ I love numbers. 🧮
❤️ I believe in equal rights for all.
❤️ I believe in doing what we can to save our planet.🌏
❤️ I am a philanthropist.
❤️ I am 90% Vegan. 🥕
❤️ I want to make a difference in this life. I want to be known as someone who is kind, generous, knowledgeable, loving, and someone who tried to make the world a better place.
❤️I named the firm, Alphemita, by combining the following 3 words:
Alpha
...
Female
...
Donita
. Though Donita is my given name, I was named after my late grandmother who ended up raising me. This is my tribute to her. I called her mom growing up and at the age of 18 I signed my own adoption papers to make it legal.
So, mom, this is for you. 💕
I am a part of the following professional organizations as well: